NEW BINGO EVENT VARIETY PACK
Goofy Variety Pack– is a pack of new 1 window Event Games from Arrow International. The pack contains 3 games, Plum Crazy(600GPT1), Crusty Crabs (600GPT2) & Banana Bucks (600GPT3).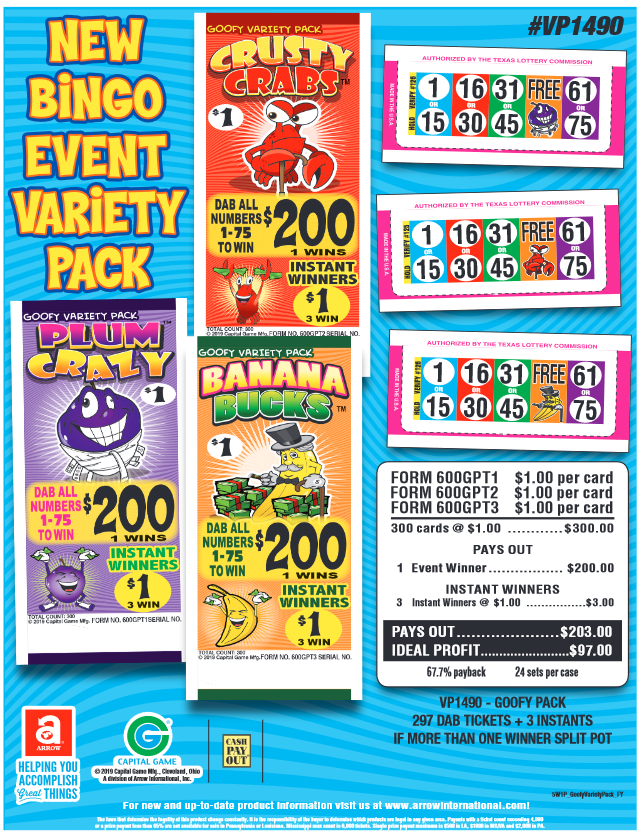 25¢ & 50¢ tickets provide players with a less expensive alternative to traditional $1 games. A lower cost risk will likely encourage new players to give pull tab tickets a try!